Thank you to the Chinet® brand for sponsoring this post.

If you are a working mom, you know mornings can be a bit of a fire drill! Not only are you getting your kids ready for school, but you're also trying to make yourself look presentable for work. Us moms have minds that go a mile a minute, juggling a hundred to-dos at one time. Today I'm partnering with Chinet® Comfort Cup® insulated hot cups to share how I make the most of my mornings!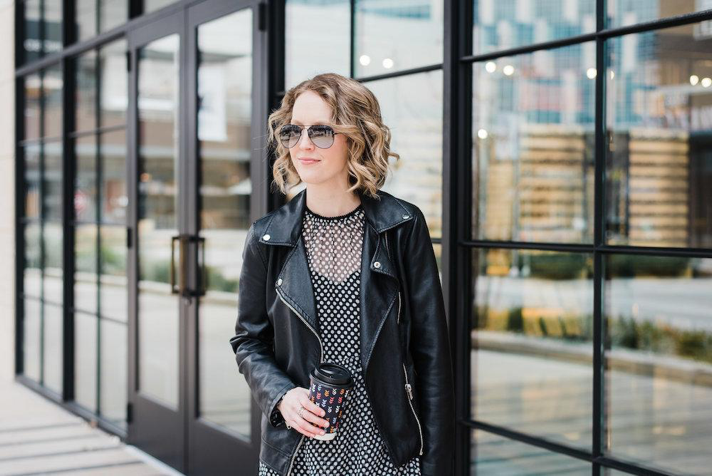 Click the image above to shop!
PLAN AHEAD
We all have pockets of time in our day, but to be super productive we have to make the most use out of that time. In the morning I usually set aside 30 minutes to an hour between waking up and sending my kids off to school to do a few things around the house. When I lay down at night I plan out my morning. I usually have a task every morning to tackle before I head to work (this is if all goes as planned and my kids aren't nuts in the morning). Fold a load of laundry, clean up the kitchen that was demolished the night before, work on my blog, pick up my bedroom, sweep/mop, put away folded clothes, etc.
START THE DAY OFF RIGHT
Waking up before my kids is KEY! I will say the past two years with my twins that every morning is different. Some days they are teething or sick and wake up SUPER early which pretty much throws my mornings off. Trying to shower and get ready with a baby is stinking tough...add another baby and it's a doozy. Thank goodness for iPads!
Start the day with something that makes you feel happy, positive or productive. Exercise, meditate, journal, you name it. Spend some time on you before the day gets CRAZY! Blogging is a passion of mine, and many nights I am either too tired or busy putting kids to bed to work on my blog. Some mornings I will wake up 30 minutes to an hour early to write, edit photos, or respond to emails. When I intentionally set that time aside I make sure not to waste it on scrolling Instagram. Some mornings I go to a barre class at 5:45am. I only go to this class if I've had at least 7 hours of sleep. Most nights I get between 6-7 hours. When my kids are sick it's usually around 5.
CREATE SHORTCUTS
Putting in to place ways to make your morning easier are another way to have productive mornings. Packing lunches the night before, meal prepping taking a shower the night before, creating a capsule wardrobe for yourself so choosing an outfit is easy, buying easy meals for breakfast that you or your kids can take on the go, or dressing your kids in their school clothes as pajamas (personal favorite). On my morning commute I enjoy drinking hot tea (ginger, lemon and honey) or a mocha, and months ago I noticed my car piling up with thermoses. I started using
Chinet® Comfort Cup®
insulated hot cups instead and my car has been much cleaner and I don't have to wash as many dishes. They have double layer insulation and an easy fit, snap-and-go lid, so they are perfect for an on the go drink! Doesn't hurt they have cute designs as well.
GIVE YOURSELF GRACE
Know if you leave your house and it still looks like a tornado hit it, you're doing your best. If you're at a morning meeting and you realize you have spit up on your shirt, you're doing your best. If your kid has a meltdown because his sock seam doesn't fit right and you have to drag him out of the house, you're doing your best. You oversleep and stress eat a bar of chocolate for breakfast, you're doing your best. Some mornings are more productive than others, and some mornings simply getting your kids dressed, fed, and out the door is enough.
I hope my tips help you to have a more productive morning!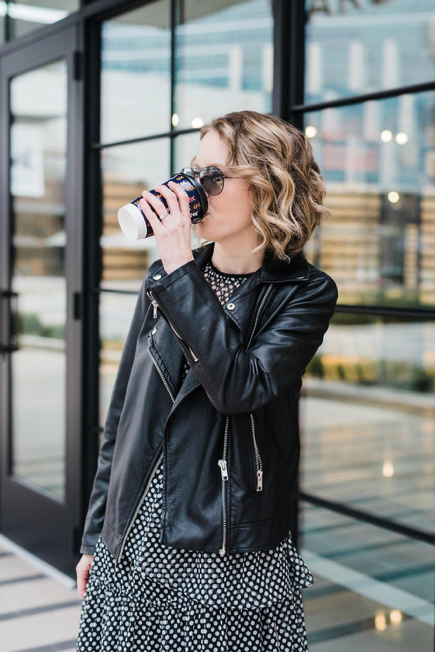 I was selected for this opportunity as a member of CLEVER and the content and opinions expressed here are all my own. Chinet® and Comfort Cup® are registered trademarks of Huhtamaki, Inc. in the U.S. and other countries.